Rain Parkas Are Perfect for Outdoor Enthusiasts!
If you are a person who spends a lot of time outdoors, you know how frustrating it can be when you're trying to enjoy nature, but the elements have other ideas. There's nothing worse than an unexpected rainstorm or a gust of icy wind that sweeps by unexpectedly. Protect yourself from chilly days, sudden rain, or other weather events with one of our ¾ length rain parkas!
This versatile rain parka jacket is cut to just above the knees and offers maximum coverage and freedom of movement. It features a removable protective hood and deep pockets for all your personal belongings. You don't have to be an avid hiker to enjoy the benefits of our rain parkas!
The style is ideal for all kinds of things ranging from strenuous outdoor activities and farming work to acting as daily protection from bad weather. Like all Kool Dri® rainwear, the ¾ length rain parka's lightweight fabric folds compactly, fitting into a convenient storage pouch (sold separately) to carry anywhere.
What Options Are Available for Kool Dri® Rain Parkas?
Our Kool Dri® rain parkas only come in one color, Olive Drab, which suits many different outdoor activities like hunting or fishing. They are available in various sizes to suit all body types, and you can purchase our solid color storage bag to carry your parka. The storage bag comes in Olive Drab, Fluorescent Orange, or Yellow.
If you'd like a color sample of what the parka looks like, please click here. You can also find our sizing chart if you click here.
What Are the Benefits of Kool Dri® Rain Parkas?
One of the main benefits of rain parkas is their length. They are much longer than our other jacket options, offering more protection for your body, all the way down to your knees. These parkas are also breathable, so you will never feel like the fabric constricts you.
Our Kool Dri® garments all offer superior water resistance and weatherproof pockets to protect your valuable belongings from the weather should you get wet or encounter any moisture on your journeys. An American-made rain jacket, the Kool Dri® rain parka is an excellent addition to anyone's wardrobe!
Durable & Scratch Resistant Fabric
Unique Weatherproof Stitching & Seams
Why Should You Prioritize Staying Dry When Outside?
Whether you are outside for a sporting event, hunting, gardening, or just taking a stroll, you should always prioritize staying dry. Prepare for rain or other inclement weather, even if the forecast doesn't call for it! You are spending time outdoors to enjoy yourself; don't let your wet clothing ruin your fun.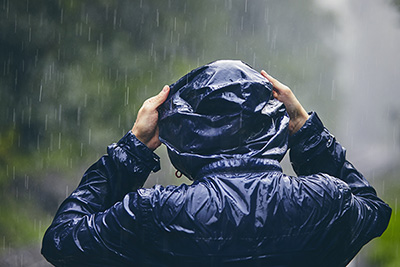 Prioritize Comfort
One of the most uncomfortable feelings is wet clothing on your body. From wet jeans taking forever to dry to a wet shirt clinging to your chest and stealing your body heat, prevent the discomfort that comes with damp clothing with a Kool Dri® parka. It's a convenient, weatherproof item that will keep you cozy even in the wettest weather.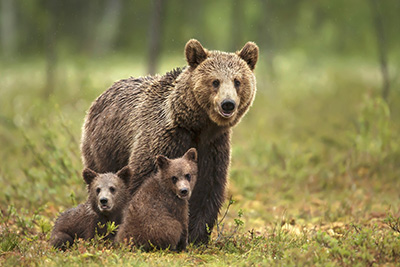 Remain Alert
Staying dry and comfortable means you can be more alert to your surroundings. This can be crucial for your safety, depending on where you are outside. Whether you encounter a potentially dangerous animal or you misstep on a hike, you can prevent injury by remaining alert and aware of what's always going on around you.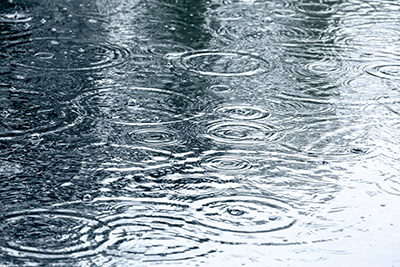 Keep Yourself Alive
It's not too outlandish to assume that cold or wet weather can be dangerous, if not deadly! It is crucial to stay dry and warm when outdoors to avoid risking your health or life. All our products are waterproof, breathable garments that will keep you dry! With a durable Kool Dri® ¾ length rain parka, you can rest assured that you are taking steps to stay safer.
Why Choose Kool Dri® Rain Parkas?
Kool Dri® garments are superior weatherproof clothing that will help keep you comfortable and alert during times of inclement weather. We designed this American-made rain gear to be the best outdoor rainwear you will ever buy.
It's durable, reliable, reusable and will last for years with the proper care. Other raincoat or rainwear brands can't compare. Our products are made waterproof, breathable, and windproof for your convenience.
The Kool Dri® Guarantee
Kool Dri® warrants each garment against defects in material and workmanship for five years from the date of purchase. This warranty does not apply to damage to the garment from accident or neglect, so please treat your Kool Dri® rain parkas with care! If, after trying your Kool Dri® garment, you are not completely satisfied with its comfort and durability return it to Kool Dri® with an explanation for exchange or refund.