The Benefits of our Wader Jacket Fishing Suit
Have you ever had a rain jacket that didn't keep you dry? Have you dealt with the annoyance of rain gear that leaks and is not as water-resistant as advertised? Or maybe you found the perfect fishing rain jacket, but it didn't have enough pockets or zippers to keep any of your belongings dry? Well, that's why we created the Kool Dri® Wader Jacket and other gear—for people just like you!
This durable rain suit jacket has all of the unique features that you need to make fishing in wet (or dry) weather that much more comfortable! Here are just a few of the benefits you get with our premium fishing jacket.
Durable & Scratch Resistant Fabric
Unique Weatherproof Stitching & Seams
Want to See More of Our Products?
View Our Collection
Staying Dry in the Rain: Why It's Important
Fishing is a wet hobby, but our Wader Jacket can also be used for any outdoor activity in any weather to help you stay dry. Having damp clothes underneath your wader or jacket is extremely uncomfortable and can even be dangerous if you're not careful! Staying dry with rain gear is essential for: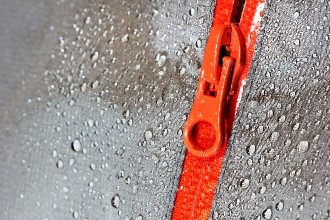 Staying Comfortable
If you think wet socks are bad, try a damp shirt or pants! When you want to stay dry and comfortable during an all-day or weekend trip, our Wader Jacket is the way to go. It's comfortable, durable, and convenient!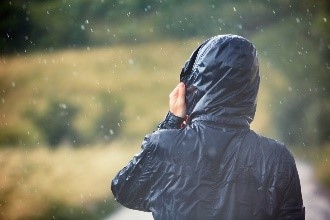 Staying Alert
When you're too worried about whether or not your phone is staying dry in your pockets, you're not paying attention to your surroundings. With the Wader Jacket, you don't have to worry. Stay dry, stay safe, and stay alert!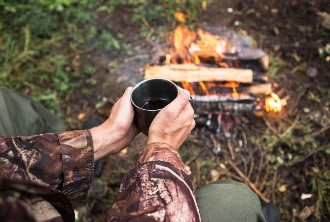 Staying Alive
It may seem extreme, but cold weather could be harmful and downright deadly if you're not staying dry. With our durable rain suit and a good combination of warm clothing, you'll be set for any camping excursion.
The Kool Dri® Guarantee
When you purchase any Kool Dri® product, each garment has a warranty against defects in material and workmanship for five years from the date of purchase. If after trying your Kool Dri® garment you are not completely satisfied with its comfort and durability, you can return it to us with an explanation for exchange or a refund.
Please be aware that this warranty does not apply to damage from any accidents or neglect. If you have any questions, please feel free to reach out to us!
From Our Blog