Ask Us Anything Because We Care About High-Quality Outdoor Rainwear
Finding the perfect outdoor rainwear can be like finding the right pair of shoes. You might need to try out a few, and maybe you've kept some for the nostalgia factor, but once you've got the perfect fit, you'll never go back. Kool Dri® rainwear is the perfect fit for anyone who loves the outdoors.
Fill Out Our Form
Have questions about our water-resistant products? Are you confused about how to order outdoor rainwear? Please fill out our form below, and we will get in touch with you about any questions you may have.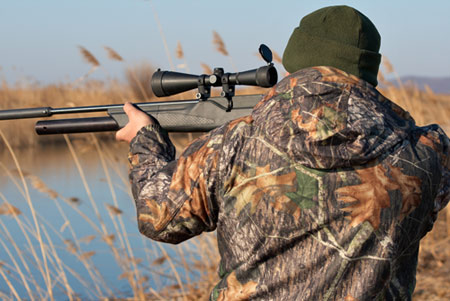 Why Choose Kool Dri® Rainwear?
Even if you are the most prepared person you know, there are still instances of random trips and spontaneous outdoor excursions that end up getting rained out. No one likes finding themselves trapped in unexpected weather events, especially when they have been planning their outdoor adventures for some time.
It can be frustrating to pack up and leave because you didn't adequately prepare for some rain or are too chilly from gusty winds, even while on a well-thought-out hike. Keeping some outdoor rainwear handy in your vehicle or outdoor backpack can help eliminate early departures thanks to unexpected weather issues.
Not just any rainwear will do, however. Inadequate protection can leave you just as annoyed, wet, and soggy as if you weren't wearing protective clothing in the first place. People who enjoy being outside but dislike feeling like their rainwear isn't doing enough to keep them dry want more protection from their products. That's why our Kool Dri® rainwear is so popular.
Thanks to outdoor enthusiasts who have put our products to the test, we have delivered some of the best outdoor wear on the market with desirable features not found in other brands. Made in the United States, our durable, water-repellant protective clothing items are ideal for people who can't think of a better way to spend their time than enjoying the outside.
Our Products
Playing sports, going on hikes, fishing, or something as simple as riding your bike through your neighborhood can all be safer in any weather thanks to high-quality, practical rainwear. The kinds of things you love to do outside vary, so you need different protective clothing for those activities.
No matter what you love, we have a product that will suit your needs! Our products are made right here in the USA, and they are both lightweight and breathable for your convenience and comfort. We have everything you need for your favorite hunting season, including a beautiful, high-quality camo rain suit. PA is home to many people who love the outdoors, and we know you are one of them! Please browse our selection of products and see what will suit your needs best.
The Kool Dri® Guarantee
All our Kool Dri® products come with a five-year warranty for quality and material defects of any kind. If you are unsatisfied with your Kool Dri® product, we will exchange it or process a refund for you after explaining why you were unsatisfied.
This warranty does not apply to our outdoor rainwear Kool Dri® products damaged by neglect, improper care, or accidents. Take care of your Kool Dri® product so it can return the favor!