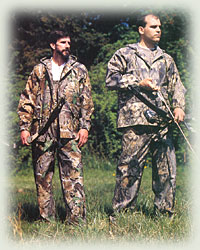 Waterproof Jackets That Last Through All Life's Great Adventures
Attention outdoor enthusiasts! Have you been looking for the perfect sports jacket? Want a waterproof raincoat that performs how you want it to when you need it? Every hunter, hiker, or outdoors person remembers when they got caught in the rain unexpectedly. Maybe you can laugh about it now, but being in the rain with wet clothing is dangerous and could lead to serious injury. Don't get caught in the rain without the proper protection!
And if you're looking for that protection, we think we have just the thing! Our hunting jackets offer lightweight, comfort, and incredible durability for just about any outdoor activity you can imagine. Our garments are proudly made in the U.S.A. and offer protection from all kinds of weather, so you're ready for everything the outdoors has in store!
You'll Enjoy These Features of Our Waterproof Jackets
When you're hunting or enjoying the outdoors, you don't want to feel weighed down by your clothing. Lightweight, waterproof jackets can keep you dry and safe without feeling bulky or slowing you down!
Our breathable rain jacket features a lightweight design that is perfect for hunting, fishing, hiking, or any other outdoor activity. In fact, our jacket is so lightweight it makes the perfect packable rain jacket. Bring it with you wherever you go, or stash one in the car for an unexpected rainstorm.
Here are some of the great features of our waterproof jackets that you'll love:
Durable Outer Flap
Rustproof Zipper
Microscopic Pores for Breathability and Comfort
Second Flap for Added Seal against the Elements
Durable and Roomy Drawstring Hood - Fits over Hats or Can Be Used Alone
Special Flap Pockets Keep Contents Secure and Dry
Available in Three Different Camouflage Jacket Designs
Available in Sizes S-5XL
Can Have Lining or No Lining, Depending on Personal Preference
Are you unsure which of our Kool Dri® rain gear products best meets your needs? Get in touch with our customer service team! We are happy to help you choose the best garments for your needs so you can get back to enjoying the great outdoors without worry!
What Are the Benefits of Kool Dri® Waterproof Jackets?
When you are looking for a weatherproof jacket or raincoat, you want something you know can protect you. Plenty of jackets and raincoats on the market boast water resistance, but they do not perform with extended exposure to the elements, eventually leaving you soaking wet underneath! This danger can leave you susceptible to injury or illness.
Durable & Scratch Resistant Fabric
Unique Weatherproof Stitching & Seams
Why Stay Dry When Outdoors?
Aside from keeping your clothes dry and comfortable, protecting yourself from other dangers lurking when you get wet outside would be best. Preparing yourself for unexpected inclement weather can help you stay safe while you're enjoying nature and help you remain alert to any environmental changes!
STAY COMFORTABLE AND DRY
The discomfort of trudging around in unfavorable conditions in wet clothes just once is enough to ensure you never want to find yourself unprepared for rain again! A waterproof coat is just what you need to shield yourself from Mother Nature.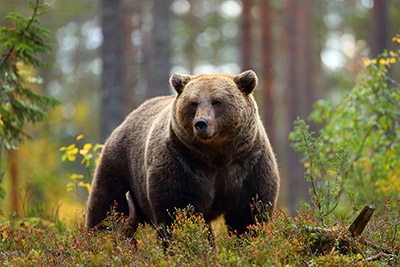 STAY ALERT ALWAYS
Keeping alert in the outdoors is essential for your safety. You never know when a dangerous animal might appear or when you might make a misstep on a hike. Staying alert is easier when you're dry because you don't have the distraction of wet clothing.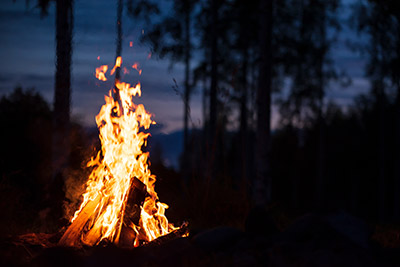 STAY ALIVE IN BAD WEATHER
Wet clothing can be dangerous. It weighs you down and steals your body heat, releasing your warmth into the environment and putting you at risk for hypothermia. Don't let wet clothing compromise your comfort or your safety. Trust Kool Dri® products for your adventures!
Why Choose Kool Dri® Waterproof Jackets?
When you're enjoying the outdoors, you want protection from all that nature throws at you. Whether you're hiking and get stuck in an unexpected downpour or enjoying a sporting event and someone gets overexcited, dumping their drink on you by accident, you can never be too prepared! With our weatherproof jacket, unexpected weather or a rogue drink won't have to ruin your day.
And not only do we offer this incredible waterproof coat, but we also have other garments to keep you dry and safe during everything from riding a motorcycle to going out of town for new waters to wade in and hike around. If you choose any Kool Dri® product, you know you're getting a durable garment that was made to last right here in the United States of America.
The Kool Dri® Guarantee
As with all our other Kool Dri® products, our waterproof jackets are backed by our Kool Dri® Guarantee. Our warranty covers each garment against defects in materials or workmanship for up to five years after your purchase. If you are unsatisfied with your purchase after receiving your Kool Dri® product, please return it to us with an explanation for a refund or exchange. However, the warranty does not extend to garments damaged from misuse, accident, or neglect, so take care of your jacket!