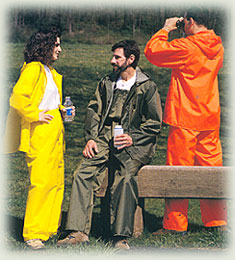 Don't Settle for Any Rain Jacket with a Hood, Trust Kool Dri® Rainwear Instead
Spending time outside is one of life's greatest joys! There's always something beautiful to see when enjoying the great outdoors, and it's lovely to have those experiences in the sun. However, nature isn't always sunshine and clear blue skies. Sometimes, you are surprised by the rumble of thunder and the sudden onset of pouring rain. In those situations, it's best to have a rain jacket with a hood on hand and pants to match.
Our rain suits, complete with a hooded jacket and waist-fit pants, are the perfect lightweight protection from the elements for serious outdoor enthusiasts. Engineered specifically for comfort and lightweight durability, our rain suits make the ideal rain gear, whether taking a long hike or embarking on a month-long camping excursion.
Where Can You Wear Kool Dri® Rain Suits?
When you are a person who loves to spend time outdoors, you understand that the weather can be unpredictable. You want to wear light, comfortable clothing that's genuinely weatherproof for your time spent outside at sporting events, hiking, or even going for a run.
But you don't need to be an avid hunter or outdoor survivalist to love the Kool Dri® rain suit; it's for those who enjoy everyday outdoor activities as well. If you're simply looking for a high-quality rain jacket with a hood and some matching pants, our rain suits will meet your needs!
OUR RAIN SUITS ARE GREAT FOR:
Fishing trips
Camping
Hunting
Archery
Hiking and mountain climbing
Our waist-fit rain suit includes durable waist-fit pants and a lightweight hooded jacket. Both rain suit pants and hooded jackets feature durable, breathable fabric and include spacious storage pockets.
What Does the Rain Jacket with a Hood Feature?
When looking for a quality rain jacket with a hood, you want something that's genuinely weatherproof and comfortable. Plenty of garments advertise that they are waterproof when they are only water resistant and become bogged down by dampness over time or in heavy rains. The Kool Dri® rain suit, including the hooded jacket, is fully waterproof and protects you from the elements.
FEATURES OF THE HOODED JACKET:
Durable outer flap
Rustproof zipper
Second flap for an added seal against the elements
Durable and roomy drawstring hood - fits over hats or can be used alone
Special flap pockets keep contents secure and dry
Are You Protected While You Go Hunting?
Hunters spend hours enduring the weather outside, often in less-than-ideal conditions. Keeping yourself warm during hunting or outdoor activities can help keep you safe. That's why you need a rain suit, including a hooded waterproof jacket, suitable for all kinds of conditions. Selecting a Kool Dri® rain suit will ensure you are warm, safe, and dry.
THREE SOLID COLOR RAIN SUITS ARE AVAILABLE, MAKING THIS THE PERFECT HUNTING RAIN SUIT:
Olive Drab
Yellow
Fluorescent Orange
What Are the Benefits of the Kool Dri® Rain Suit?
The primary benefits of Kool Dri® rain suits are their durability and weatherproof qualities. But you will also enjoy the fact that the rain suit comes in two separate pieces, so you can choose to wear either one or both at any time, depending on your activity!
Kool Dri® garments offer superior weatherproofing, including waterproofing and wind proofing, all while being extremely breathable, comfortable, and lightweight.
Durable & Scratch Resistant Fabric
Unique Weatherproof Stitching & Seams
Why Should You Wear Rain Suits Outside?
No matter why you're outside, keeping yourself dry and warm is crucial. Wearing a breathable rain suit that offers the flexibility of motion you need and looks stylish to boot. This garment can keep you safe from the elements and comfortable all day long. Don't let wet clothing ruin your day or put you in harm's way. Stay safe and fully enjoy the great outdoors!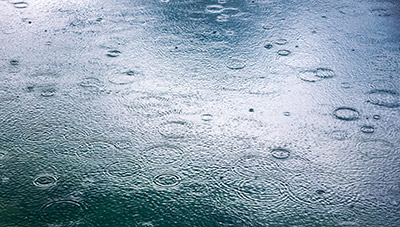 KEEP YOURSELF DRY
Damp clothing becomes dangerous when you are wearing it for long periods. And when you are outdoors, being damp can reduce your body temperature to dangerous levels, increasing the likelihood of things like hypothermia or disorientation. Keeping yourself dry is essential in all outdoor activities. That's where a Kool Dri® hooded raincoat and waist-fit pants come in handy! Add these pieces to your wardrobe for maximum comfort and protection from the dangers of wet clothes!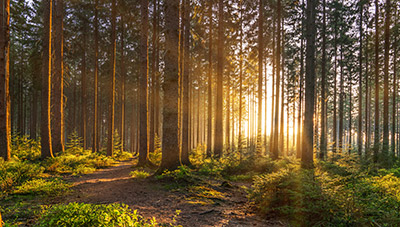 PROTECT YOURSELF
When outdoors, you're exposing yourself to the elements, which can be unpredictable. Hunters can run into everything from wild animals to poison ivy. Wearing the right clothing, including water-resistant garments, means you have another layer of protection against nature and the elements. Kool Dri® clothing options range from the rain jacket with a hood to a ¾ parka, so you will always find something that meets your needs. Protect yourself and your things with weatherproof materials!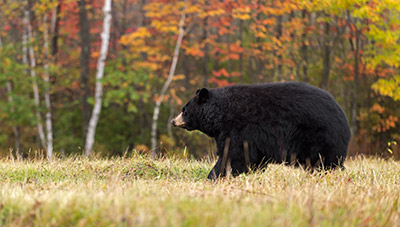 REMAIN ALERT
If you're focused on how uncomfortable and cold you feel in your clothing, you're not paying enough attention to your surroundings. Being outdoors can be dangerous even if you are fully alert—and there are greater dangers when you aren't paying close attention! You don't want to accidentally take the wrong trail or fail to notice a predator stalking you because you're too focused on your wet clothes. Help keep yourself as alert as possible with a comfortable Kool Dri® rain suit.
They are proudly made in the U.S.A. and feature a durable yet feather-light fabric with breathable microscopic pores to ensure comfort in any weather. Available in sizes small – XXXL to suit all body types!
The Kool Dri® Guarantee
When you purchase a Kool Dri® rain suit, you can rest assured that each garment has a warranty against defects in materials or workmanship for up to five years after your purchase. This warranty applies only to defective garments and does not cover any damage caused by neglect, accident, or intentional damage.
Please treat your Kool Dri® garments, whether the rain jacket with hood, waist-fitted pants, or any of our other products, with care! If you are unsatisfied with your Kool Dri® product for any reason at all after receiving it, please reach out to us. We will exchange or refund your purchase after hearing your explanation.